Register of Wills & Recorder of Deeds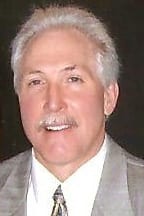 Dennis L. Montross
Register & Recorder
Welcome to the Wyoming County
Register of Wills
and
Recorder of Deeds
ONLINE SEARCH DATABASES
For Online Support: Please use Live Chat or email CFWebsiteSupport@kofile.com
Public Announcements:

** Wyoming County has updated their Web address,
please update your records to: wyomingcountypa.gov

** Deed office announces FraudSleuth

** As of May 1, 2023 our online services will now apply an additional
$2.00 surcharge per credit card transaction for the purchase of copies.
We require self-addressed stamped envelopes for all recordings.
NO FILINGS ACCEPTED AFTER 3:45 P.M.
Forms of Payment: Cash & Check.
Recordings can be mailed in or drop off.