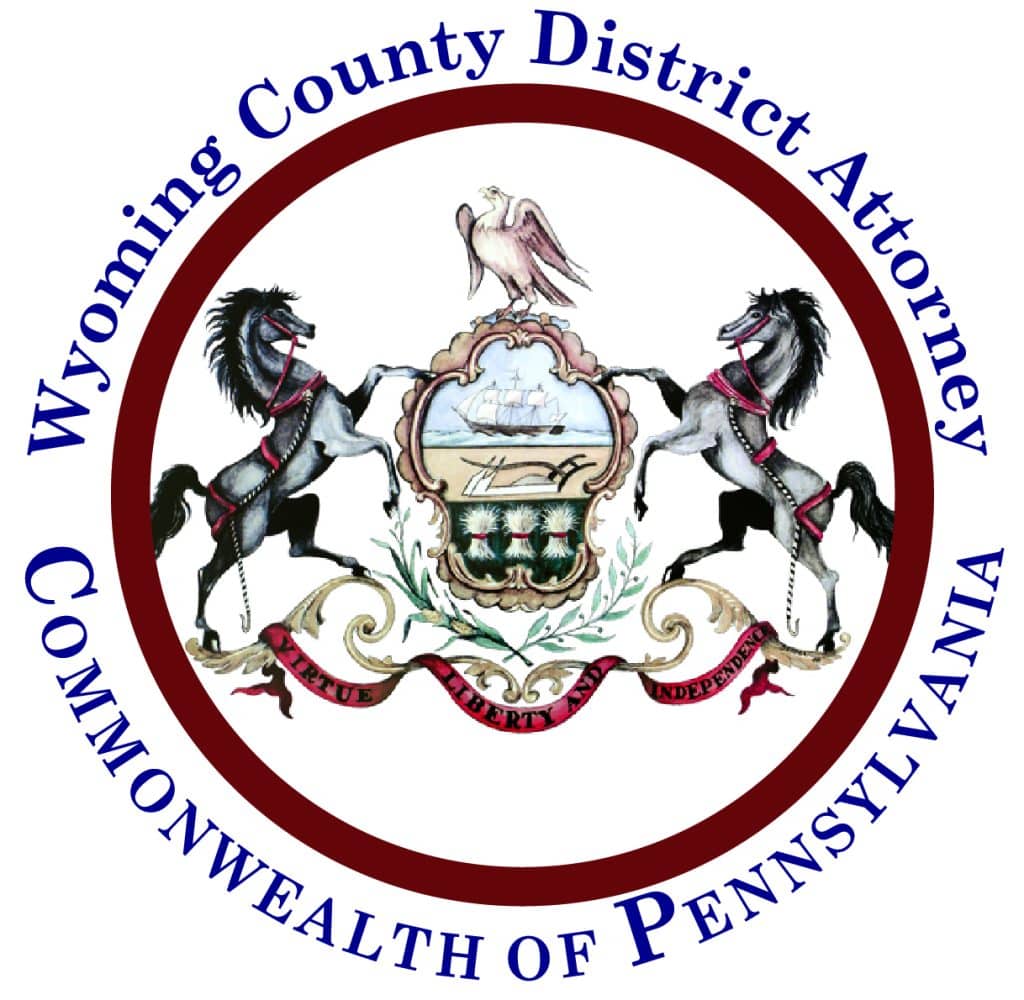 The District Attorney's (DA) primary responsibility is to prosecute crimes that occur in Wyoming County.  Generally, the Pennsylvania State Police and local police departments investigate crimes and file a criminal complaint with appropriate charges in the court of one of the magisterial district judges.  A copy of that complaint is forwarded to the District Attorney office, which proceeds to prosecute the case.  A case may proceed to a conviction by a guilty verdict at trial or a guilty plea.
 
The District Attorney generally cannot handle civil matters, such as a dispute over a contract, the payment of money, or the quality of services.  Those cases must be handled in civil court.  The District Attorney can prosecute cases involving bad checks, theft by deception, or fraud.
 
All District Attorneys must adhere to the law and are sworn to uphold the state and federal constitutions.  It is the duty of the District Attorney to ensure justice is done, not to simply acquire convictions.  A District Attorney must strive to acquire justice for the victim, but must also seek to prevent the wrongful conviction of any person.
 
When deciding how to handle a criminal case, a variety of factors are considered, including the strength or weakness of the evidence, the nature of the charges, the defendant's prior criminal record, the position of the victim, the position of the police officer, a defendant's level of cooperation, and how similar cases have been handled in the past.