Register & Recorder – About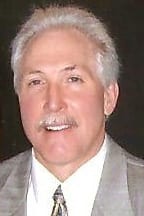 The Register of Wills processes all decedent estates whose domicile, or legal residence, is in Wyoming County. The Register's primary function is to determine whether the documents offered for Probate should be admitted to the official record. The Register of Wills has the authority to appoint the personal representatives for the estate administration and, in such, acts as a Quasi-Judicial Officer. The Register also acts as an Agent for the Commonwealth for the collection of Inheritance Tax.
The Register of Wills office is also the repository for all estate filings. Wills, inventories, and inheritance tax returns are examples of such filings. These records are permanently retained.
The office of the Recorder of Deeds was provided for in the Constitution of 1776 to guarantee ownership of all Real property. Prior to the establishment of the office, transfers of property were done in front of witnesses standing on the particular piece of property to be transferred. However, no record of such transfer was recorded in any government office. Therefore, this need for a public office to house these records was met through the creation and establishment of the office of Recorder of Deeds.
The Wyoming County Recorder of Deeds office has been the Repository of Records since 1842. Real Estate records including deeds, mortgages, mortgage satisfactions, powers of attorney and military discharges are found here. With the development of the Marcellus Shale in 2006, thousands of oil & gas leases, assignments, declaration of pooling units and other types of oil & gas related documents are also recorded here.
The office also acts as an agent for the Commonwealth, School Districts, and Local Municipalities in the collection and distribution of real estate transfer taxes.
Currently a program called Fraud Sleuth designed to help detect any possible fraudulent activity has been implemented. This helps to protect you, the property owner, and your property from any potential fraudulent filings. As part of this service, once signed up, Fraud Sleuth will notify you of any recordings in your name.
Both offices contain a wealth of valuable information for any researcher, whether it be title, legal, genealogical, or personal. Numerous enhancements have been made over the years in an effort to provide the most current and cost effective technology for the taxpayers of Wyoming County. We have worked very hard to implement these improvements, and with the help of responsible and reliable resources, we now have our records online for both Register of Wills and Recorder of Deeds offices. These records include those that begin at the inception of our county in 1842 and continue to present.
We hope you will take advantage of this online service and find this to be a convenient way to access your records.
Our primary mission is to record, protect and preserve the integrity and accuracy of all land and estate records of Wyoming County and to make these records available to the public.
It has been my honor and privilege to have served as your Register of Wills and Recorder of Deeds since 1984. Thank you for the confidence you have placed in our office over the years. We will continue to strive to provide you, the taxpayers of Wyoming County, with the latest technological advances and to keep earning your trust and support.
Dennis L. Montross
Register of Wills and Recorder of Deeds